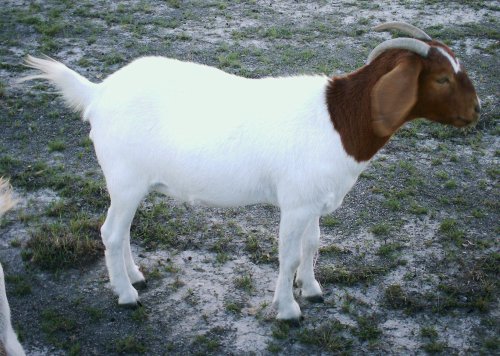 Baby Doll
Born June 5, 2008, out of Saddles by a fullblood Boer buck
Baby Doll was one of triplets. She is a quieter doe then her mother, (by far), but she is respectful and is not easily frightened. She's like her mother but toned down a couple notches. Amazingly, she has four working teats on her udder, so she can feed four kids at once without having to worry about a runt.

High percentage Boer
Kidding Record: 2 (2D)

For sale - $100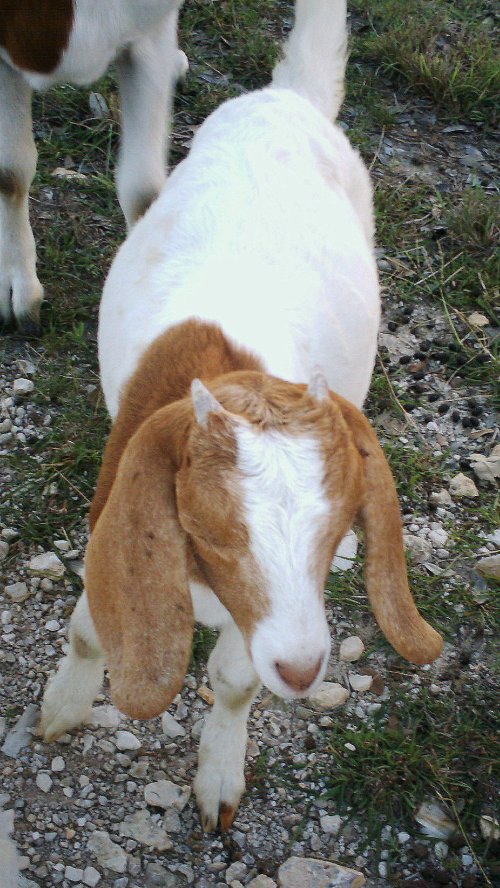 Cadbury
Born April 10, 2010, out of Saddles by Cyrano
Cadbury is one of triplets, and had to share an udder under such conditions, but she is fluffy. Even with the summer heat she is fluffy. She also has an incredibly delicate and refined face. In fact, she has the most beautiful face on a goat that we've ever seen. However, she's not just a pretty face. She has a great body to match.
She is a calm goat who likes to be rubbed. She also likes to run and bounce around like a ninny.

Percentage Boer
For sale - $80