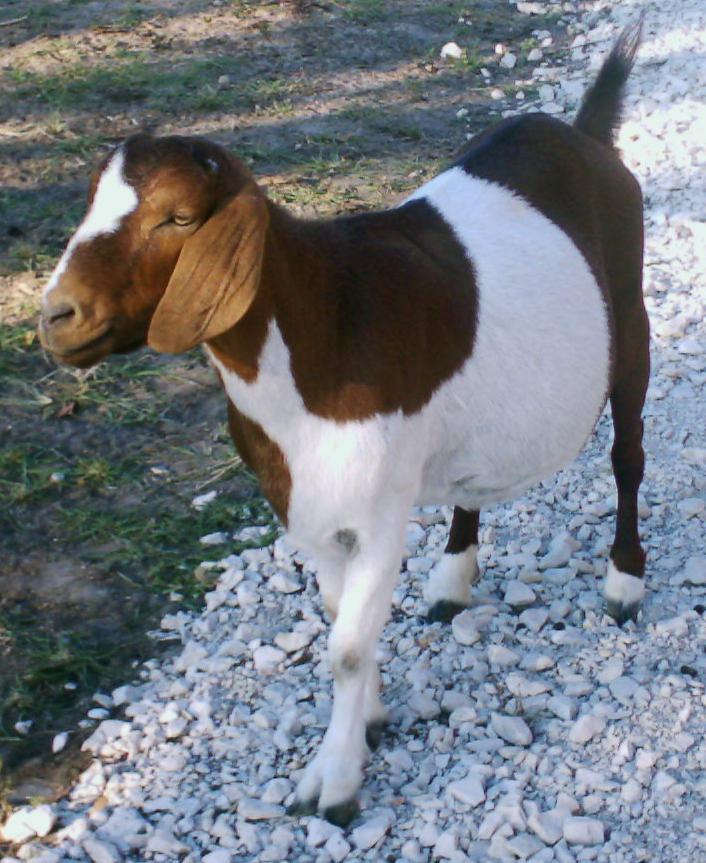 Saddles:
One of the Original Six, Saddles has proven herself a prolific dam. Her first two kiddings resulted in triplets. She has never abandoned a kid, and they grow prolifically without fail. All of her daughters share her lovely head and ears resulting in an enchanting heart shape. Depending on the buck, Saddles will throw classic Boer, paint, or solid kids.
She is a sweet goat with intelligence and enthusiasm at her back. She has a domineering personality over other goats, which is why we assume she was disbudded, and thus, has the distinction of being our only hornless goat. To people, she is respectful and when invited, is the first to take the initiative to do something.
Percentage Boer (approximately 95-98%)

Kidding Record: 3 (3F), 3 (2F,1M), 2 (1F, 1M)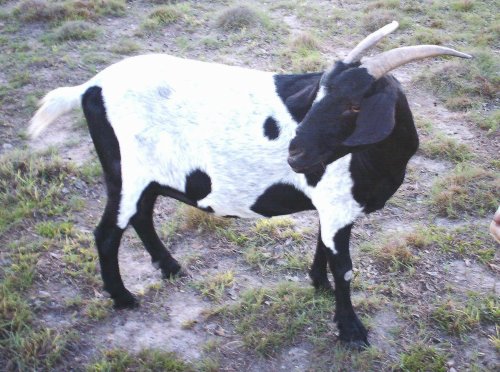 Obsidian:
Another of the Original Six, Sid has the most Spanish blood of all of our does. You can see it in the ears. Her kids grow like chinaberry trees. FAST. Compared to Saddles, she is not as wide, but she has the best constitution in the herd. We haven't had to worm her in about two years, and rarely does she need hoof trimming. The only annoyance about her is when she gets cactus spines in her nose. Even with minimal nutrition, Sid thrives like a true Texas Spanish, (but maybe that has to do with how she climbs trees.)
Sid is a well-rounded doe with a love of food and a calm personality. She is the herd matriarch and keeps everyone in line.

Boer/Spanish Cross
Kidding Record: 2 (1F,1M)